Deb Colins
Your kiss to me is worth a fortune




posts : 1254
avatar : alyssa milano
crédits : av@mine / si@tumblr
ɷ statut : single, always in love with her ex-boyfriend/roomate
✎ métier : heir of her weddingplanner entreprise "the plunge"
✌ age : thirty-seven years old



SECRET GARDEN
post-it sur le frigo: rdv avec l'avocat le 01/10, point compta the plunge 10/01.
relationship:

Sujet: Table n°5 Dim 4 Juin - 15:45

---

Table n°5

_________________

— And there's a rhythm inside, that I can't slow down, in this moment in time, no, I won't stop now, give up, my hand's up for love.
Invité
Invité



Sujet: Re: Table n°5 Lun 5 Juin - 17:13

---

En général, je ne suis pas spécialement à l'aise dans ce genre de soirée, ou ce genre d'exercice-là plutôt, mais cette soirée, c'est Amber qui m'a poussé à y participer avec elle. Du coup, je suis pas certain du résultat, mais j'essaie quand même d'entrer dans le jeu. Et pour mon premier deat je tombe avec un homme.

"Bonsoir" Dis-je poliment en souriant.
The Unknown
✻ I CAN BE ANYONE FOR YOU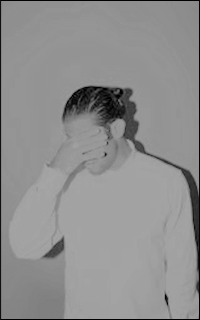 posts : 223
avatar : post-it
crédits : @bazzart


Sujet: Re: Table n°5 Dim 11 Juin - 16:38

---

Table n°5
Invité
Invité



Sujet: Re: Table n°5 Dim 11 Juin - 19:45

---

Et voila j'avais à peine eu le temps de connaitre mon premier partenaire Jeff, que la sonnette retentissait déjà. Je me déplaça de la tale quatre à la table cinq. Je m'assis en fasse du jeune homme, il était un peut mignon. Je lui souria tout en lui disant.

Bonjour. Je m'appelle Rose et vous ?