Josiah Bauer



posts : 23
avatar : david thewlis
crédits : andahar. (ava), ceriztoxic (sign)
ɷ statut : séparé
✎ métier : artiste, sculpteur et peintre
✌ age : 51 ans



SECRET GARDEN
post-it sur le frigo:
relationship:

Sujet: départ Sam 11 Nov - 16:31

---

- pseudo :

josiah bauer

- date de l'absence :

départ

- raisons :

voilà, je suis désolé de m'être autant éloigné, et surtout de ne pas avoir la motivation de revenir en force avec Josiah. J'aime toujours mon perso, mais je ne me sens pas capable de le jouer en ayant perdu son lien principal (même si, je sais, il y avait d'autres liens autour), parce que je suis assez ermite et qu'il faut bien avouer qu'un vieil homme comme Josiah peut parfois être difficile à lier

! Voilà, je suis désolé de ne réapparaître que maintenant, je ne m'étais pas rendu compte que j'avais disparu si longtemps et que j'étais passé entre les mailles du filet, je m'en excuse

Mais en tout cas je vous souhaites une bonne continuation à tous !

_________________




suffocation, don't breathing ▲ don't give a fuck if i cut my arm, bleeding. do you even care if i die bleeding? would it be wrong? would it be right? if i took my life tonight, chances are that i might, mutilation outta sight and I'm contemplating suicide. 'cause i'm losing my sight, losing my mind, wish somebody would tell me i'm fine.
Arizona Jones
- Are you feeling insecure ? Because that's my thing.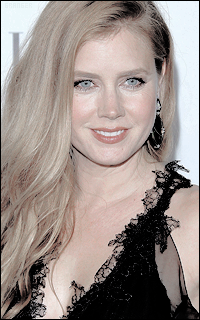 posts : 161
avatar : amy adams
crédits : av@granger / si@tumblr
multinicks : deb, kale.
ɷ statut : married to jeremy jones
✎ métier : paint artist
✌ age : forty-four years old



SECRET GARDEN
post-it sur le frigo: acheter du lait, recharger son iphone
relationship:

Sujet: Re: départ Sam 11 Nov - 16:34

---

C'est dommage, j'aimais beaucoup ta façon d'écrire ainsi que ton personnage mais je comprends ce qui te pousse à partir je te souhaite une excellente continuation et la porte de KOTB te sera toujours ouverte

_________________

— We're supposed to feel, we're supposed to love and hate and hurt and grieve and break and be destroyed.